DSE6120 AMF Auto Genset Generator Controller
DSE6120 Description
DSE6120 generator controller is available in electronic (CAN) and non-electronic (electromagnetic sensor / AC induction) engine versions, and provides a variety of flexible input, output, and engine protection functions, so the system can be easily adapted to a variety of applications demand.
The 6120 DSE Conrollroller can be easily configured using the DSE Configuration Suite PC software.
It has the function of an automatic utility (utility) fault control module that monitors incoming utility (utility) power and instructs the generator set to start when utility (utility) is unavailable.
Generator ATS Controller Auto Start Control Module DSE6120

Control Function
Protection Function Data display
Protection Function Data display

Emergency Stop

Low-Lub oil pressure

Speed

Manual Start/stop

Charge Failure

Voltage of battery

Distance Start/Stop

The high temperature of cooling water

Lub Oil pressure

Preheat Control

Emergency STOP

Operation time

Stop/idle control

High Speed/Start and stop failure

Voltage/Current
DSE6120 Feature
• The backlit text LCD display
• front panel editing
• LED and LCD alarm indication
• Power saving mode
• CAN and electromagnetic sensors / spare. Available versions (specified when ordering)
• PC and front panel configuration
• 6 digital inputs
• 3 analog inputs
• 6 outputs (4 can be configured on the electromagnetic sensor / Alt., 6 can be configured on the CAN version)
• Configurable timers and alarms
• Alternative configuration
• Event Log (10)
• Remote start input
• Three-phase generator monitoring
• Current monitoring and protection
• Three-phase mains (equipment) monitoring (DSE6120 only)
• Test button (DSE6120 only)
• Battery voltage monitoring
• Engine warm-up
• Hour counter
• Complete shutdown or warning in case of failure
DSE6120 Advantage
• Automatically switch between utility (utility) and generator power (DSE6120 only)
• Hour counter provides accurate information during monitoring and maintenance
• User-friendly settings and button layout
• Simultaneous monitoring of multiple engine parameters
• The module can be configured to suit individual applications
• Compatible with multiple CAN engines
• Tier 4 engine support
• Simplified configuration using DSE Finance Suite PC software
• IP65 rating (with optional gasket) for enhanced water resistance
• License-free PC software
DEEP SEA DSE6120 Specification
Items

Contents

Operating Voltage

DC8.0V to DC35.0V, Continuous Power Supply.

Power Consumption

<3W(standby:≤2W)

Alternator Input Range

3-Phase4-Wire

15V - 360 V AC (ph-N)

3-Phase3-Wire

26V - 620 V AC (ph-ph)

Single-phase2-wire

15V - 360 V AC (ph-N)

2-Phase3-Wire:

15V - 360 V AC (ph-N)

Alternator Frequency

50/60Hz

Speed Sensor voltage VPP

2.2 - 100Vpp (Peak to peak)

Speed Sensor Frequency

10000Hz (max)

Start Relay Output

16Amp Controller Power Voltage Output

Fuel Relay Output

16Amp Controller Power Voltage Output

Programmable Relay Output 1

7Amp 250VAC Voltage Free Output

Programmable Relay Output 2

7Amp 250VAC Voltage Free Output

Programmable Relay Output 3

16Amp 250VAC Voltage Free Output

Programmable Relay Output 4

16Amp 250VAC Voltage Free Output

Case Dimension

210mm x 152 mm x 48 mm

Panel Cutout

186mm x 141mm

C.T. Secondary

5A Rated

Working Conditions

Temperature: (-25~+70)℃ Humidity:(20~90)%

Storage Condition

Temperature::(-40~+85)℃

Protection Level

IP55: When a waterproof rubber seal installed between the controller and panel fascia.

IP42: When a waterproof rubber seal is not installed between the controller and the panel fascia.

Insulating Intensity

Object: input/output/power

Quote standard: IEC688-1992

Test way: AC1.5kV/1min leakage current:3mA

Weight

0.68kg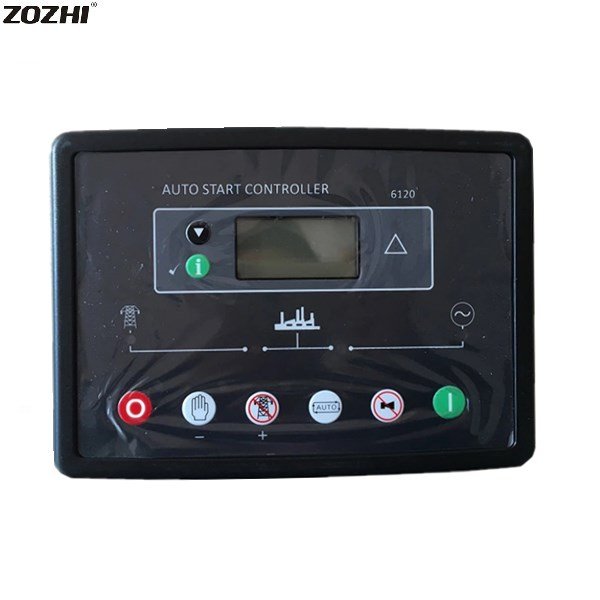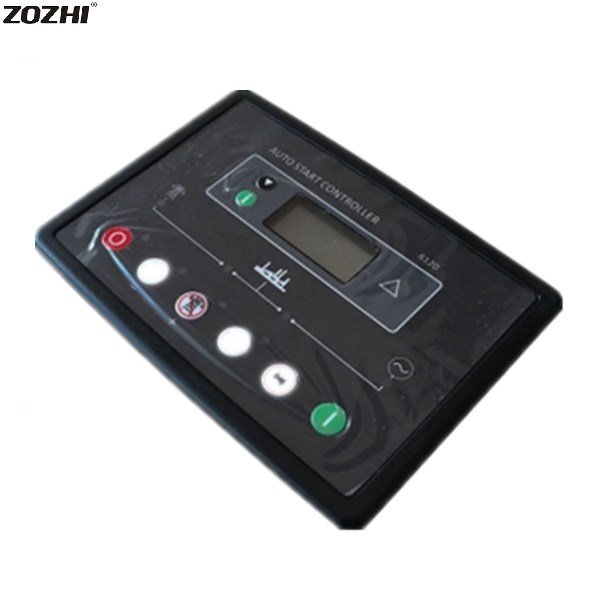 DSE6120