Generator Set Power By Perkins 16kw/20kva 404A-22G1
The Perkins series is a water-cooled, diesel generator. It has noise control, acoustic enclosures, and awnings. The overall structure of the high-quality and durable generator cover is weather-proofed and anti-corrosive treated on the surface, and the output is made of pure polyester powder coating, which helps to enhance airflow emissions and forced ventilation in all uses. It has a sturdy structure, low fuel consumption, mechanical or electronic control, sensitive speed adjustment, reliable, easy maintenance, and long working capacity. Global service is reliable. The product also includes weather shields, base fuel tanks, windshields, ISO containers and trailers, various bolting systems, expansion attachments, and has been factory designed and tested. The packaging options are very flexible and enjoy a 12-month warranty, making it easy and cheap.
Generator Set Power By Perkins Specification
Generator set

GFS-P22

,

GF-P22

Prime Power

16kw/20kva

Standby Power

18kw/22kva

Voltage

400/230V

Diesel engine

Perkins 404A-22G1

Alternator

ZOZHI Brushless Motor, Stamford, Marathon, Leroy Somer, Mecc Alte

Controller

DSE 6020

Circuit Breaker

DELIXI

Type

Open/Silent type

Fuel Tank

Base Fuel Tank under 550kw, External Daily Fuel Tank above 550kw

Optional supporting products

Container, Parallel Cabinet, Automatic Transfer Switch

Generator Set Power By Perkins

Supply Scope

1. Engine

Brand-new engine

2. Alternator

Brand new brushless alternator, Single bearing, IP21/22, H insulation class

3. Base Frame

Heavy-duty steel base frame

4. Radiator

40℃ for open type, 50℃for soundproof type

5. Vibration Damper

Vibration damper between Engine/Alternator and base frame

8. Silencer

Industrial silencer with flexible bellow and elbow

9: Filters

Air filter, Oil filter, and Fuel filter

10. Battery

Electric start and 24V charger. 12/24V storage batteries

11. Fuel Tank

Average 8 hours base fuel tank

12. Tool Kits & Manuals

Standard tool kits and complete operation/maintenance/manuals for Generator/Engine/Alternator/control panel, etc.

Generator Set Power By Perkins

Options

1: Automatic Transfer Switch

2: ABB and Schneider Breaker

3: Water Heater

4: Lub-oil Heater

5: 50℃-55℃ Radiator

6: Fuel level sensor

7: Low coolant level sensor

8: Extra ail, oil and fuel filters

9:

External Daily Fuel Tank

10: Water-Fuel Separator

11: Controller options: DSE6020, DSE7320, DSE8610, IL-NT AMF20, IC-NT SPtM, IC-NT MINT, IG-NT-GC
Main features:
Perkins engine
The core design of existing ZOZHI generator set
High percentage commonality of parts
-Optional ZOZHI alternator or STAMFORD.
-Competitive housings are available in low carbon (CAL) or galvanized steel (CALG)
-Provides 50 Hz (415 / 240V, 400 / 230V and 380 / 220V)
High quality original British deep-sea controller
-Fast and efficient repair and maintenance
Our ONE global quality standards ensure that every ZOZHI diesel generator set is designed and manufactured to the highest Chinese standards. We use world-class production processes in all manufacturing plants, each process is ISO 9001 and ISO 14001 certified, so we provide quality products every time.
Choosing this range means you are choosing superior usability.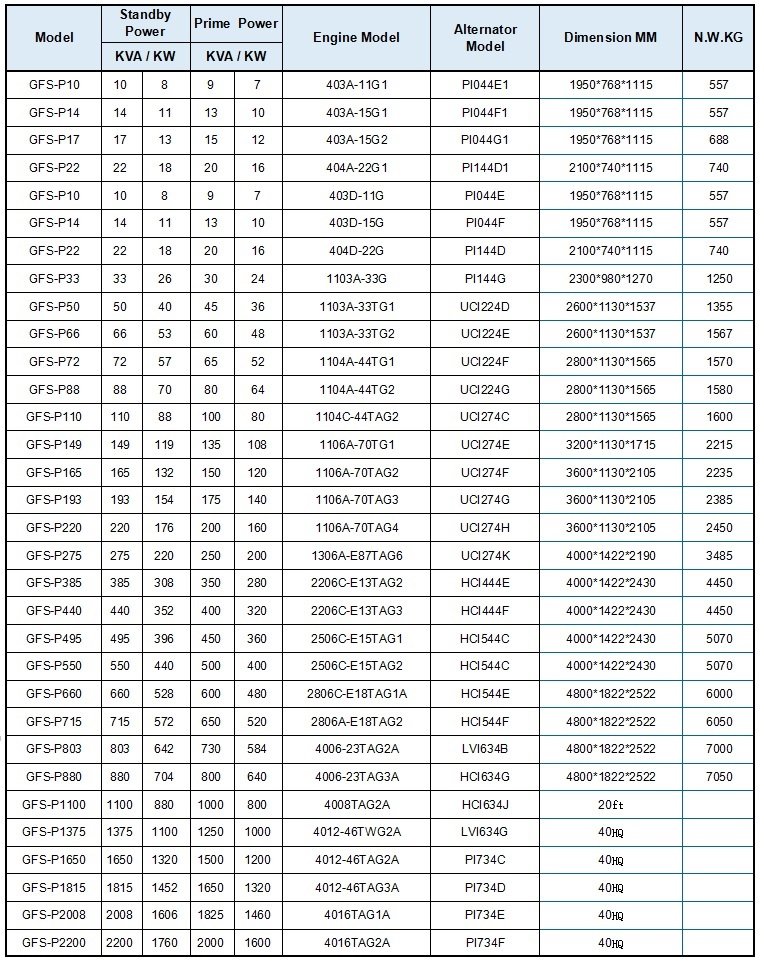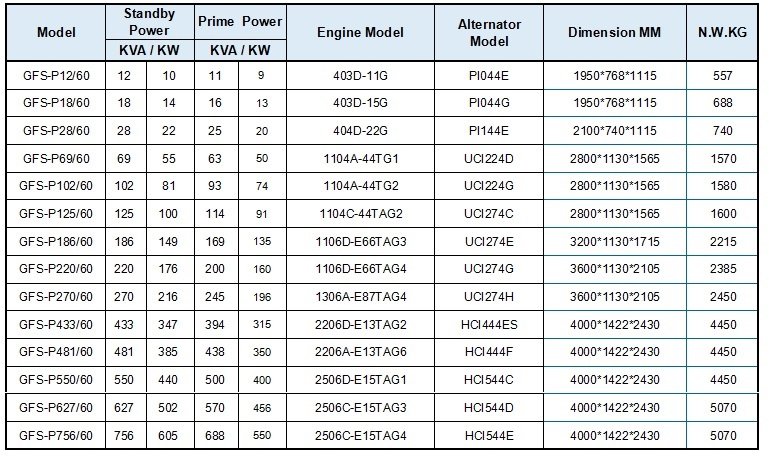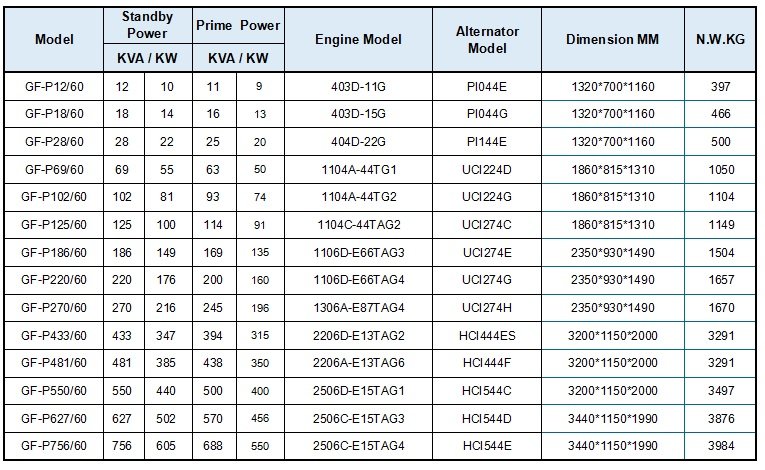 Generator Set Power By Perkins