Hollow shaft electric motor for car wash 712-4 0.37KW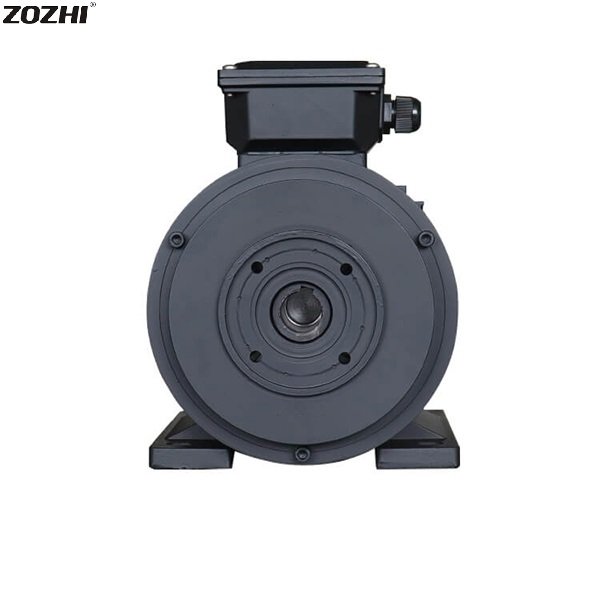 Hollow Shaft Electric Motor Description
hollow shaft asynchronous motor consists of a stator and a rotor end cap. It is designed with a hollow metal tube. It is a new type of motor with an internal joint designed for high-pressure pumps. It reduces the overall size of the hollow shaft and maintains all the technologies of the standard motor. Maintenance advantage.
Hollow shaft induction motor adopting new technology design, 100% copper wiring, C&U bearing, shaft extension through high-frequency quenching treatment, greatly improving mechanical strength, with low-temperature rise, fast heat dissipation, high efficiency, and energy-saving. Connected to the pump for high-pressure water column cleaning.
Advantage:
1. high-quality magnetic materials, the output power is sufficient, small current, low temperature, the heat dissipation is good, energy-saving.
2. high-quality bearings, rigorous assembly process, low noise.
3. Tailored for professional cleaning equipment, the shaft extension is subjected to high-frequency quenching treatment, which greatly improves the mechanical strength and seamlessly connects with the cleaning equipment to realize worry-free operation.
Hollow Shaft Electric Motor Application
The optimized design of the hollow shaft motor is widely used in various cleaning equipment fields, such as car washing machines.
Hollow Shaft Electric Motor Date
Three-Phase 4 Poles 1500Rpm 50Hz

FRAME

POWER

RPM

COSφ

EFF.%

VOLT

AMPERE

KW

HP

P.F.

V

A

711-4

0.25

0.35

1370

0.73

64

400

0.8

712-4

0.37

0.5

1350

0.74

68

400

1.1

713-4

0.55

0.75

1350

0.75

66

400

1.6

90L1-4

1.5

2

1400

0.82

78

400

3.4

90L2-4

2.2

3

1400

0.79

77

400

5.4

90L3-4

2.6

3.5

1400

0.80

78

400

7.4

100L1-4

2.2

3

1400

0.80

81

400

5.1

100L2-4

3

4

1410

0.80

81

400

6.9

100L3-4

4

5.5

1420

0.80

82

400

9.4

100M1-4

4.4

6

1420

0.82

83

400

10

112M1-4

4

5.5

1420

0.80

83

400

9

112M2-4

5.5

7.5

1430

0.82

84

400

12.1

112M3-4

6.2

8.5

1425

0.82

84

400

13.5

112L-4

7

9.5

1430

0.80

85

400

13.8

132S1-4

5.5

7.5

1430

0.82

84

400

11.7

132S2-4

7.5

10

1430

0.84

84

400

15.4

132M1-4

9.2

12.5

1430

0.90

85

400

17.8

132M2-4

11

15

1430

0.90

87

400

21.3

132M3-4

12.5

17

1430

0.88

84

400

26

160M1-4

15

20

1450

0.86

89

400

29

160M2-4

18.5

25

1450

0.86

90

400

34
Hollow Shaft Electric Motor Main Specification
| | |
| --- | --- |
| Main Specification | Standard Optional |
| Motor housing | Aluminum |
| Stator&Rotor | 1.Cold-rolled silicon steel sheet by high-speed punching machine. 2. 100% high-quality copper wire |
| bearing | C & U |
| Shaft | C#45 |
| Insulation | Class F |
| Protection | IP55 |
| Voltage | 220/380V Three Phase |
| Frequency | 60HZ |
| thermal protection | Yes |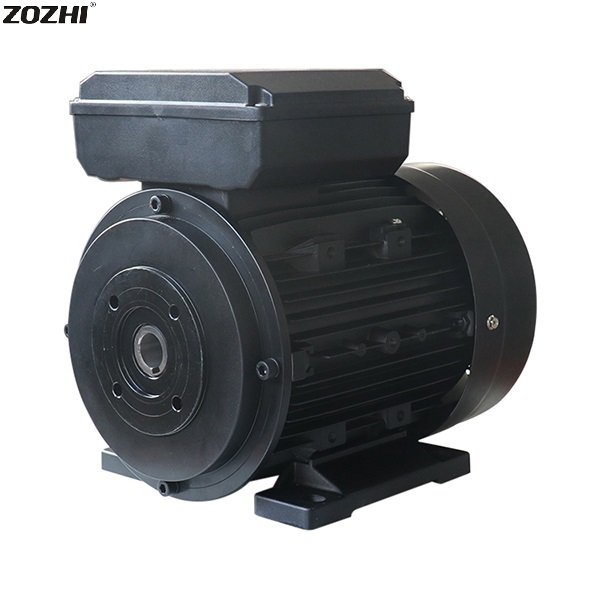 hollow shaft electric motor