Y Series Three-Phase Induction Motor 0.37-250KW 6Ploe

Y Series Three-Phase Induction Motor Description
Y series fully enclosed air-cooled squirrel cage three-phase cast iron 6 pole induction motor, national unified design in line with IEC60034-1 and JB / T9616-1999 related standards, with international interchangeability. Installation dimensions and power levels are fully compliant with IEC standards. These series of motors are designed with the latest technology and are made of high-quality materials. They have the following characteristics: good performance, safe and reliable operation, beautiful appearance, durable, able to withstand knocks, high mechanical strength, convenient maintenance and compliance with IEC standards.
Y Series Three-Phase Induction Motor Application
Electric motors are widely used in places where there is no flammable, explosive or flammable. Corrosive gases, special equipment such as machine tools, pumps, blowers, transportation machinery, mixers, agricultural machinery,and food machinery, etc.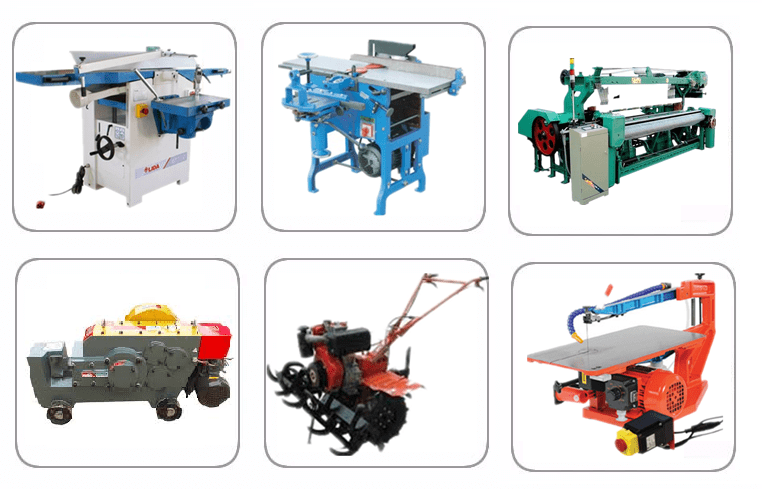 Y Series Three-Phase Induction Motor Production
Y Series Three-Phase Induction Motor Data
Model
Prime Power
(A)
Speed
Eff.
Power Factor
Eff.
Power Factor
Tstart/Tn
Ist/In
Tmax/Tn
kW
HP
(r/min)
(%)
(%)
380V 50Hz SynchronousSpeed 1000r/min(6 Poles)
Y-801-6
0.37
0.5
1.2
900
70.5
0.68
68
0.59
2
5.5
2.2
Y-802-6
0.55
0.75
1.45
900
71.5
0.68
68
0.59
2
5.5
2.2
Y-90S-6
0.75
1
2.25
910
72.5
0.7
70.5
0.61
2
5.5
2.2
Y-90L-6
1.1
1.5
3.16
910
73.5
0.72
72
0.61
2
5.5
2.2
Y-100L-6
1.5
2
3.97
940
77.5
0.74
76.3
0.66
2
6
2.2
Y-112M-6
2.2
3
5.61
940
80.5
0.74
79.2
0.66
2
6
2.2
Y-132S-6
3
4
7.23
960
73
0.76
82
0.69
2
6.5
2.2
Y-132M1-6
4
5.5
9.4
960
84
0.77
73.1
0.7
2
6.5
2.2
Y-132M2-6
5.5
7.5
12.6
960
85.3
0.78
84.4
0.72
2
6.5
2.2
Y-160M-6
7.5
10
17
970
86
0.78
85.2
0.72
2
6.5
2
Y-160L-6
11
15
24.6
970
87
0.78
86.6
0.72
2
6.5
2
Y-180L-6
15
20
31.4
970
89.5
0.81
88.5
0.75
1.8
6.5
2
Y-200L1-6
18.5
25
37.7
970
89.8
0.83
88.7
0.77
1.8
6.5
2
Y-200L2-6
22
30
44.6
970
90.2
0.83
89.3
0.75
1.8
6.5
2
Y-225M-6
30
40
59.5
980
90.2
0.85
89.6
0.8
1.7
6.5
2
Y-250M-6
37
50
72
980
90.8
0.86
90.4
0.81
1.8
6.5
2
Y-280S-6
45
60
85.4
980
92
0.87
91.2
0.82
1.8
6.5
2
Y-280M-6
55
75
104
980
92
0.87
91.5
0.81
1.8
6.5
2
Y-315S-6
75
100
141
990
92.8
0.87
92.3
0.82
1.6
6.5
2
Y-315M-6
90
125
169
990
93.2
0.87
92.8
0.83
1.6
6.5
2
Y-315L1-6
110
150
206
990
93.5
0.87
92.9
0.83
1.6
6.5
2
Y-315L2-6
132
180
246
990
93.8
0.87
93.1
0.83
1.6
6.5
2
Y-355M1-6
160
220
300
990
94.1
0.86
93.4
0.84
1.9
6.7
2
Y-355M2-6
200
270
374
990
94.3
0.86
93.6
0.84
1.9
6.7
2
Y-355L-6
250
340
465
990
94.7
0.86
94
0.84
1.9
6.7
2