Y Series Three-Phase Induction Motor 0.55-315KW 4Pole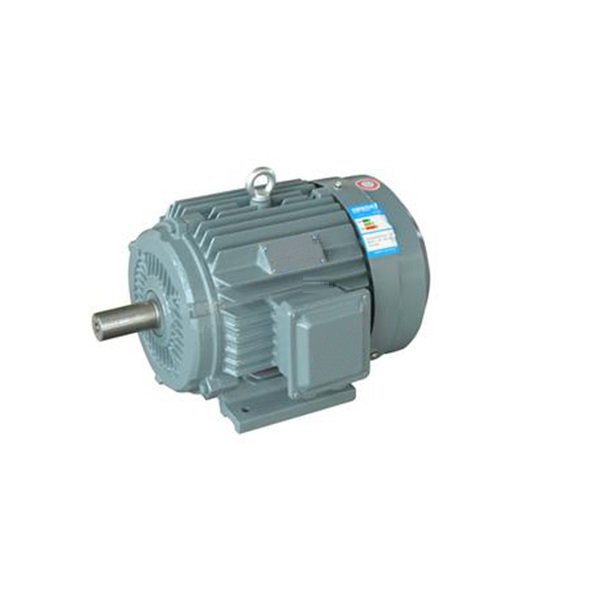 Y Series Three-Phase Induction Motor Description
Y series fully enclosed air-cooled squirrel cage three-phase asynchronous 4 pole motor has the characteristics of high efficiency, energy-saving, large starting torque, low noise, low vibration, high reliability, convenient use, and convenient maintenance. Class B insulation, IP 44 degrees, for IC411 protection and cooling mode. Y series rated voltage and frequency insulation are 380v and 50HZ respectively. The induction motor of 3kw or less (3kw or more) is connected by Y type, and the motor of 4kw or more (4kw or more) is connected by △. Y series motors are usually used in mechanical equipment without any special requirements.
Y Series Three-Phase Induction Motor Application
The motor is widely used in small machinery, medical equipment, household appliances, fans, as well as machinery, instruments, cutting machines, textiles, milling machines and so on.
Y Series Three-Phase Induction Motor Details
| | |
| --- | --- |
| | THE COPPER COILS The coil adopts the new national standard copper wire to ensure the high efficiency, stability and safe operation of the motor |
| BEARING Ensure motor service life, high strength carbon steel quality, with good dust-proof effect | |
| | HIGH PRECISION ROTOR New national standard rotor,multi-precision processing, through rigorous dynamic, and static balance test, to ensure smooth operation and low noise |
Y Series Three-Phase Induction Motor Data
Model
Prime Power
(A)
Speed
Eff.
Power Factor
Eff.
Power Factor
Tstart/Tn
Ist/In
Tmax/Tn
kW
HP
(r/min)
(%)
(%)
380V 50Hz SynchronousSpeed 1500r/min(4 Poles)
Y-801-4
0.55
0.75
1.51
1390
73
0.76
71.5
0.66
2.4
6
2.3
Y-802-4
0.75
1
2.01
1390
74.5
0.76
73
0.67
2.3
6
2.3
Y-90S-4
1.1
1.5
2.75
1400
78
0.78
77
0.71
2.3
6.5
2.3
Y-90L-4
1.5
2
3.65
1400
79
0.79
77.5
0.72
2.3
6.5
2.3
Y-100L1-4
2.2
3
5.03
1430
81
0.82
80.3
0.74
2.2
7
2.3
Y-100L2-4
3
4
6.82
1430
82.5
0.81
81.6
0.75
2.2
7
2.3
Y-112M-4
4
5.5
8.77
1440
84.5
0.82
83.3
0.76
2.2
7
2.3
Y-132S-4
5.5
7.5
11.69
1440
85.5
0.84
84.2
0.78
2.2
7
2.3
Y-132M-4
7.5
10
15.4
1440
87
0.85
86.1
0.8
2.2
7
2.3
Y-160M-4
11
15
22.6
1460
88
0.84
87.4
0.79
2.2
7
2.3
Y-160L-4
15
20
30.3
1460
88.5
0.85
87.8
0.8
2.2
7
2.3
Y-180M-4
18.5
25
35.9
1470
91
0.86
89.9
0.81
2.2
7
2.2
Y-180L-4
22
30
42.5
1470
91.5
0.86
90.7
0.81
2
7
2.2
Y-200L-4
30
40
56.8
1470
92.2
0.87
91.3
0.82
2
7
2.2
Y-225S-4
37
50
70.4
1480
91.8
0.87
91.1
0.84
1.9
7
2.2
Y-225M-4
45
60
85.2
1480
92.3
0.88
91.6
0.85
1.9
7
2.2
Y-250M-4
55
75
103
1480
92.6
0.88
91.5
0.84
2
7
2.2
Y-280S-4
75
100
140
1480
92.7
0.89
91.7
0.84
1.9
7
2.2
Y-280M-4
90
125
164
1480
93.5
0.89
92.4
0.85
1.9
7
2.2
Y-315S-4
110
150
201
1480
93.5
0.89
92.5
0.86
1.8
6.8
2.2
Y-315M-4
132
180
240
1490
94
0.89
92.8
0.86
1.8
6.8
2.2
Y-315L1-4
160
220
289
1490
94.5
0.89
93.2
0.86
1.8
6.8
2.2
Y-315L2-4
200
270
361
1490
94.5
0.89
93.2
0.86
1.8
6.8
2.2
Y-355M-4
250
340
459
1485
94.7
0.87
93.6
0.87
1.6
6.8
2.2
Y-355L-4
315
430
576
1485
95.2
0.87
94.1
0.87
1.6
6.9
2.2