Y Series Three-Phase Induction Motor 0.75-315KW 2Pole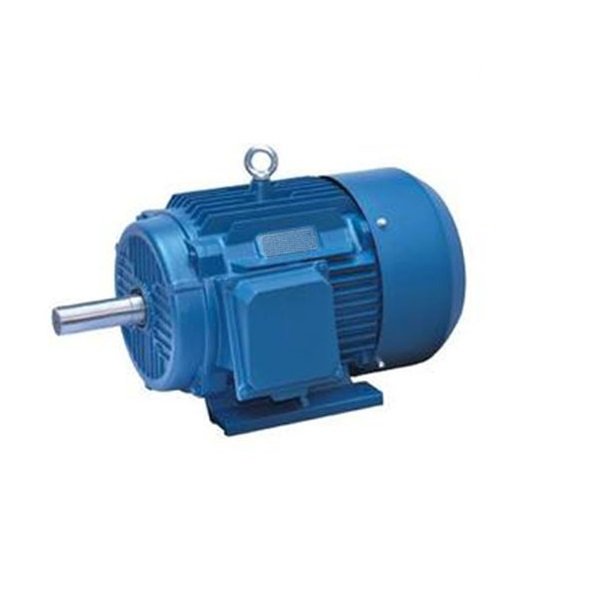 Y Series Three-Phase Induction Motor Description
Y series 2 pole electric motor is fully enclosed fan cooled, three-phase squirrel cage asynchronous motor.
Y series motor has the advantages of safety and reliability, beautiful appearance, convenient maintenance, low noise, small vibration, and simple structure. High efficiency, large starting torque,and low noise.
Y Series Three-Phase Induction Motor Application
Y series motors are widely used in applications where there is no flammable, explosive or corrosive gas. There are no special requirements, such as machine tools, pumps, fans, transportation machinery, agricultural machinery ,food machinery.
Y Series Three-Phase Induction Motor Data
Model
Prime Power
(A)
Speed
Eff.
Power Factor
Eff.
Power Factor
Tstart/Tn
Ist/In
Tmax/Tn
kW
HP
(r/min)
(%)
(%)
380V 50Hz SynchronousSpeed 3000r/min(2 Poles)
Y-801-2
0.75
1
1.81
2830
75
0.84
73.8
0.79
2.2
6.5
2.3
Y-802-2
1.1
1.5
2.52
2830
77
0.86
76.5
0.81
2.2
7
2.3
Y-90S-2
1.5
2
3.44
2840
78
0.85
77.5
0.8
2.2
7
2.3
Y-90L-2
2.2
3
4.83
2840
80.5
0.86
79.7
0.82
2.2
7
2.3
Y-100L-2
3
4
6.39
2870
82
0.87
81.3
0.83
2.2
7
2.3
Y-112M-2
4
5.5
8.17
2890
85.5
0.87
84.8
0.83
2.2
7
2.3
Y-132S1-2
5.5
7.5
11.1
2900
85.5
0.88
84.9
0.86
2
7
2.3
Y-132S2-2
7.5
10
15
2900
86.2
0.88
85.5
0.86
2
7
2.3
Y-160M1-2
11
15
21.8
2930
87.2
0.88
86.5
0.86
2
7
2.3
Y-160M2-2
15
20
29.4
2930
88.2
0.88
87.6
0.85
2
7
2.3
Y-160L-2
18.5
25
35.5
2930
89
0.89
88.5
0.86
2
7
2.2
Y-180M-2
22
30
42.2
2940
89
0.89
88.1
0.87
2
7
2.2
Y-200L1-2
30
40
56.9
2950
90
0.89
88.7
0.86
2
7
2.2
Y-200L2-2
37
50
69.8
2950
90.5
0.89
89.7
0.86
2
7
2.2
Y-225M-2
45
60
83.9
2970
91.7
0.89
90.7
0.87
2
7
2.2
Y-250M-2
55
75
103
2970
91.5
0.89
90.6
0.86
2
7
2.2
Y-280S-2
75
100
139
2970
92
0.89
91
0.86
2
7
2.2
Y-280M-2
90
125
166
2970
92.5
0.89
91.4
0.86
2
7
2.2
Y-315S-2
110
150
203
2980
92.5
0.89
91.4
0.86
1.8
6.8
2.2
Y-315M-2
132
180
242
2980
93
0.89
91.8
0.87
1.8
6.8
2.2
Y-315L1-2
160
220
292
2980
93.5
0.89
91.9
0.87
1.8
6.8
2.2
Y-315L2-2
200
270
365
2980
93.5
0.89
92.3
0.87
1.8
6.8
2.2
Y-355M-2
250
340
444
2980
94.5
0.9
93.3
0.88
1.6
7
2.2
Y-355L-2
315
430
556
2950
95
0.9
93.9
0.88
1.6
7.1
2.2