MC Series Single-Phase Induction Motor 0.18-2.2KW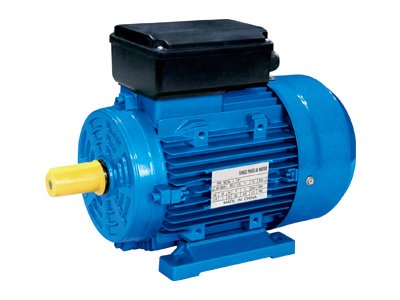 MC Series Single-Phase Induction Motor Description
MC series single-phase capacitor start asynchronous aluminium housing motor adopts the latest international design and is made of high-quality materials. The efficiency index is in line with IEC standard. MC series motor has excellent performance, safe and reliable operation, beautiful appearance, convenient maintenance, low noise, low vibration, and light-weight. , the structure is simple and so on. This series of motors are fully enclosed fan-cooled type. The output power is 3Hp and below. The starting torque is more than 3 times at 50Hz at rated voltage, 2.75 times at 60Hz, and the capacitor is started at 4Hp and above. Large torque, stable operation, low-temperature rise, low noise, and strong overload capability.
MC Series Single-Phase Induction Motor Application
The MC series electric motor is compliant with IEC standards and is made from a selection of premium materials. The starting torque of the motor is 2-3 times the rated torque. This is a great utility for home workshops with single-phase power supplies. GF is used in small machine tools, pumps, refrigerators and many other machines that require full load start-up. Colleagues are also suitable for air compressors, pumps, refrigeration, medical equipment, equipment and other machinery that need to start a full load.

MC Series Single-Phase Induction Motor Data
Model

Output


(V)


(A)

Speed
(r/min)

Eff.
(%)

P.F.

Tstart/Tn

Tmax/Tn

Ist/In(A)

KW
HP

MC711-2

0.18
0.25

220

1.89

2800

60

0.72

3.0

1.8

12

MC712-2

0.25
0.34

220

2.40

2800

64

0.74

3.0

1.8

15

MC801-2

0.37
0.5

220

3.36

2800

65

0.77

2.8

1.8

21

MC802-2

0.55
0.75

220

4.65

2800

68

0.79

2.8

1.8

29

MC90S-2

0.75
1

220

6.09

2800

70

0.80

2.5

1.8

37

MC90L-2

1.1
1.5

220

8.68

2800

72

0.80

2.5

1.8

60

MC100L1-2

1.5
2

220

11.38

2900

74

0.81

2.5

1.8

80

MC100L2-2

2.2
3

220

16.48

2900

75

0.81

2.2

1.8

120

MC112M-2

3
4

220

21.88

2900

76

0.82

2.2

1.8

150

MC711-4

0.12
0.16

220

1.88

1400

50

0.58

3.0

1.8

9

MC712-4

0.18
0.25

220

2.49

1400

53

0.62

2.8

1.8

12

MC801-4

0.25
0.34

220

3.11

1400

58

0.63

2.8

1.8

15

MC802-4

0.37
0.5

220

4.24

1400

62

0.64

2.5

1.8

21

MC90S-4

0.55
0.75

220

5.49

1400

66

0.69

2.5

1.8

29

MC90L-4

0.75
1

220

6.87

1400

68

0.73

2.5

1.8

37

MC100L1-4

1.1
1.5

220

9.52

1450

71

0.74

2.5

1.8

60

MC100L2-4

1.5
2

220

12.45

1450

73

0.75

2.5

1.8

80

MC112M-4

2.2
3

220

17.78

1450

74

0.76

2.2

1.8

120