MYT Series Simming pool pump Motor 0.55-1.5KW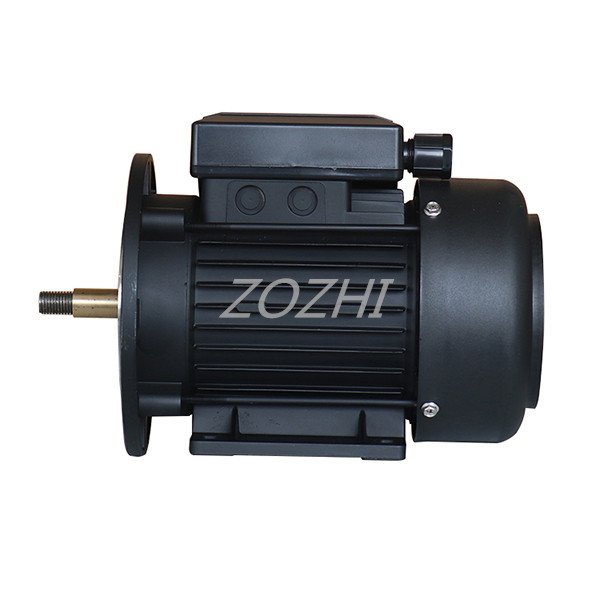 MYT Series Simming pool pump Motor Description
The MYT series motor of high-efficiency single-phase capacitors operate asynchronous aluminum motors, which are fully enclosed and fan-cooled squirrel-cage structures. The electric motor casings are all die-cast aluminum alloy. High efficiency, good performance, long service life, energy-saving, large starting torque, low noise, low vibration, large starting torque, high reliability, compact structure, and easy operation. Beautiful appearance, easy maintenance, smooth surface, and high insulation grade. Easy to maintain and so on. The feet can be disassembled and have various installation types B3, B5, B14, B34, B35. They are designed for different swimming pool pumps. They are designed with the latest design and are made of high-quality materials and comply with IEC standards.
MYT Series Simming pool pump Motor Application
The MYT series electric motors are designed for swimming pool pumps and use the latest design, all of which are made of high-quality materials and comply with IEC standards. Widely used in medium or family pools


Swimming pool pump maintenance as following:
1. Always check and regularly clean the sand tank.
2. Regularly check the pump head cover seal. If it is damaged, please replace it in time.
3. Keep the motor clean and keep the motor seal open.
4. In case of an accident, the shaft seal of the motor will be worn and should be replaced in time.
5. In the winter, the water in the pump should be removed, the inside and outside of the pump should be cleaned, and the pump should be stored in a dry and well-ventilated room.
MYT Series Simming pool pump Motor Data
Model

Power

Voltage(V)

Frequency (HZ)

Current (A)

Power Factor

Eff(%)

Speed (r/min)

Tstart/Tn

Tmax/Tn

HP

KW

MYT711-2

0.75

0.55

220

50

3.88

0.92

70

2800

0.35

1.7

MYT712-2

1

0.75

5.15

0.92

72

2800

0.35

1.7

MYT801-2

1.5

1.1

7.02

0.95

75

2800

0.33

1.7

MYT802-2

2

1.5

9.44

0.95

76

2800

0.33

1.7
MYT Series Simming pool pump Motor Feature
MTY series 220V 50HZ single-phase 2 Pole induction motor for a water pool pump, comprising a base equipped with a stator, a rotor in the base, and an end cover mounted on both ends of the base, wherein the end cover and the rotating shaft are matched with a sliding bearing, A shielding sleeve is arranged between the stator and the rotor, and the shielding sleeve is fixedly connected with the end cover and the base. The NSK bearing is used, the built-in thermal protection, the aluminum alloy casing, and the external radiator ensure maximum cooling capacity, ensuring no motor burning. The utility model has the advantages of simple structure, low noise, continuous operation, quiet and stable, strong sealing, low power consumption, perfect function, convenient carrying, and easy installation.