ML Series Single-Phase Induction Motor Dual Capacitor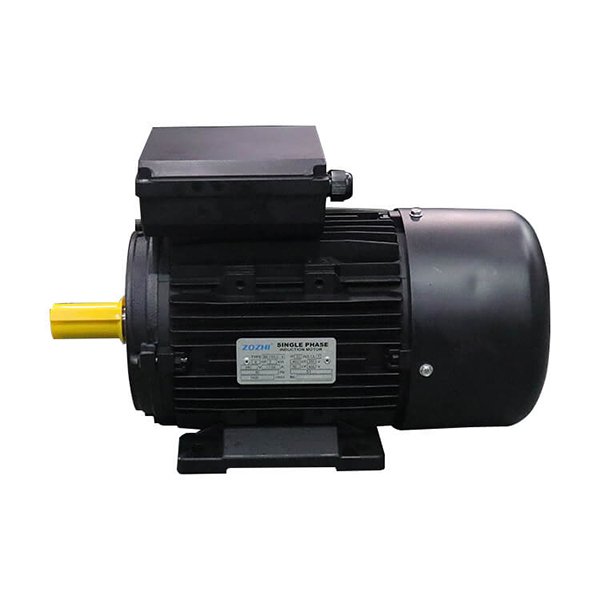 ML Series Single-Phase Induction Motor Description
The series of single-phase dual-capacitor asynchronous motors are designed and manufactured according to national standards and have the stand-up performance of starting and running. Fully enclosed fan cooling type. The installation dimensions of the motor are in accordance with the IEC standard. The aluminum frame is adopted, which is beautiful in appearance, light in weight, compact in structure, vacuum-impregnated by insulation, and smooth in the paint surface. The motor has small performance, large capacity, high power factor, high-efficiency, and stable performance. The operation, low vibration, low noise, low temperature, strong overload capability, low noise, easy maintenance and so on. The feet can be disassembled and have various mounting types B3, B5, B14, B34, B35, suitable for unused product requirements.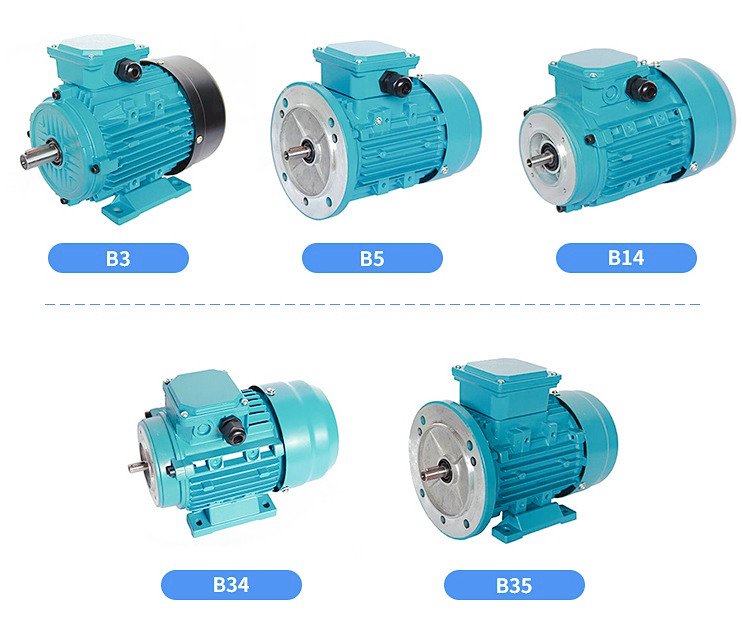 ML Series Single-Phase Induction Motor Application
ML series aluminum housing motor has good performance and is widely used in electroplating equipment, rice machinery, flour machinery, ceramic machinery, cutting machinery, and other industrial and mechanical industries.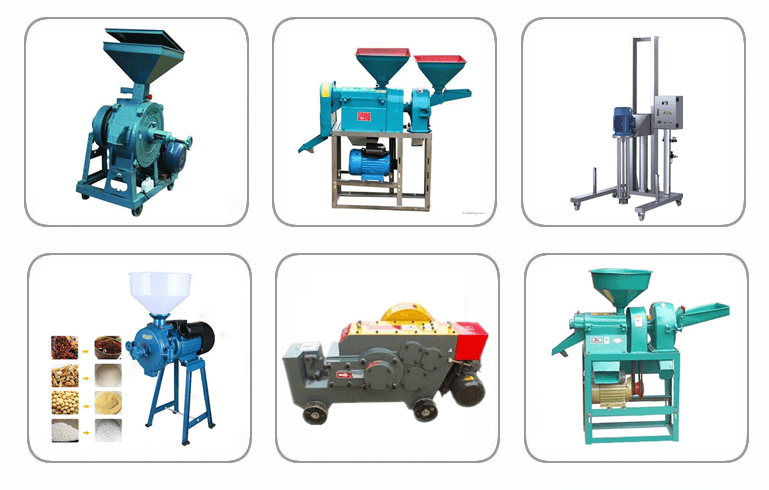 ML Series Single-Phase Induction Motor Data
Model

Power
(KW)


(V)


(A)

Speed
(r/min)

Eff.
(%)

P.F.

Tstart/Tn

Tmax/Tn

Ist/In (A)

ML711-2

0.37

220

2.73

2800

67

0.92

2.3

1.8

16

ML712-2

0.55

220

3.88

2800

70

0.92

2.5

1.8

21

ML801-2

0.75

220

5.15

2800

72

0.92

2.5

1.8

30

ML802-2

1.10

220

7.02

2800

75

0.95

2.5

1.8

40

ML90S-2

1.50

220

9.44

2800

76

0.95

2.5

1.8

55

ML90L-2

2.20

220

13.67

2800

77

0.95

2.5

1.8

80

ML100L-2

3.00

220

18.2

2800

79

0.95

2.5

1.8

110

ML711-4

0.25

220

1.99

1400

62

0.92

2.5

1.8

12

ML712-4

0.37

220

2.81

1400

65

0.92

2.5

1.8

16

ML801-4

0.55

220

4.0

1400

68

0.92

2.5

1.8

21

ML802-4

0.75

220

5.22

1400

71

0.92

2.5

1.8

30

ML90S-4

1.10

220

7.2

1400

73

0.95

2.5

1.8

40

ML90L-4

1.50

220

9.57

1400

75

0.95

2.5

1.8

55

ML100L1-4

2.20

220

13.9

1400

76

0.95

2.5

1.8

80

ML100L2-4

3.00

220

18.6

1400

77

0.95

2.5

1.8

110
ML Series Single-Phase Induction Motor Feature
utilize IP 54/IP55
multiple feet locations
aluminum frame, end shields, and base
high strength cable gland
shaft key and protector supplied
superior paint finish
motors made to heavy-duty service factors
can be made with stainless steel shaft
motors made for continuous S1 duty
utilize vacuum impregnated Class B or Class F insulation
others insulation on request
high performance and efficiency