AUTOMATIC SELF-PRIMING PUMP PS SERIES 0.5HP-1HP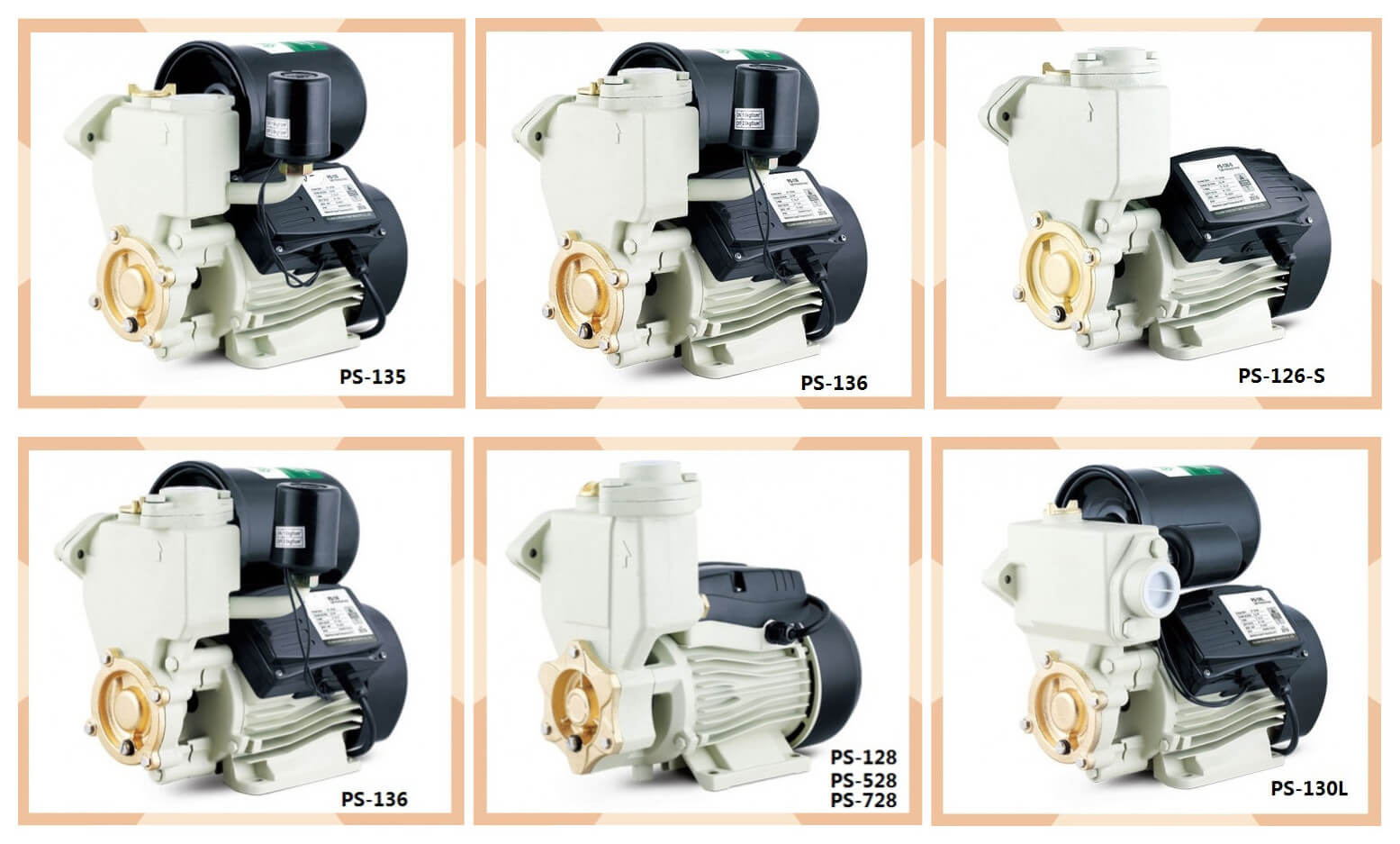 Automatic Self-Priming Pump Description
The automatic self-priming pump consists of a water pump, a gas-tight pressure tank, and a pressure switch and related accessories. The introduction of a pressure sensor in the intelligent water pump controller, the birth of the electronic pressure intelligent controller, quickly gained market recognition with its unique advantages. The sensor probe is used to sense the pressure in the controller, and a plurality of intelligent control functions are realized by using the single-chip technology in the control circuit. The intelligent controller can effectively solve the problems of low safety and reliability of the traditional water pump control, the large size of the control box, high energy consumption, low intelligence and difficulty in upgrading. The specially designed structure gives it a better look and performance. Pressure tanks with non-toxic rubber membranes. Due to their compactness, reliability, and ease of use, they are suitable for household applications, such as the distribution of water and small pressure equipment, for irrigation gardens and distribution, for pumping water from Water tanks and all other conditions where air or water may be present in the water.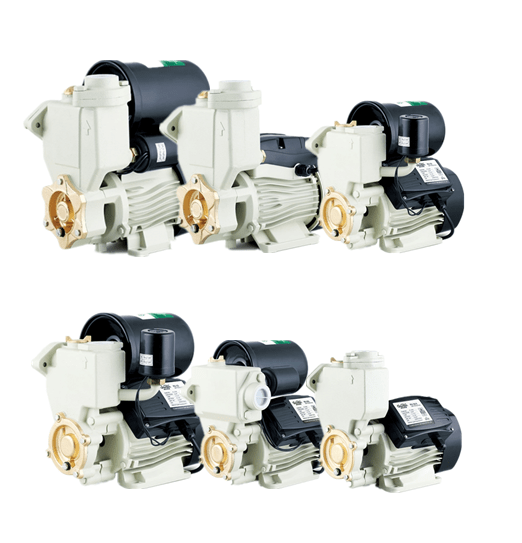 Automatic Self-Priming Pump Application
The PS Series Clean Water Pump is a highly efficient household electric pump that is directly coupled to a miniature heavy-duty motor and peripheral pump. They have the advantages of simple structure, small measurement, light-weight, high lift,and convenient operation and maintenance. System pressure and automatic water distribution can be increased by small autoclaves or water polo devices. Many users have been found in home applications, particularly from buffer tanks, watering the garden and adding insufficient tap water pressure to automatically dispense water.

Automatic Self-Priming Pump Data
Model

Power

Current

Capacitor

H.Max

Q.Max

Pipe Size

Pressure Set

Tank

(HP)

(W)

(A)

(UF)

(m)

(L/min)

(m)

(bar)

(L)

PG128

0.5

370

1.5

8

34

35

1

"x1"

PS139

0.5

550

1.5

8

34

35

1

"x1"

1.3-2.3

2

PS550

0.75

550

3.5

15

45

45

1

"x1"

2.3-3.3

2

PS750

1

750

4.5

20

55

50

1

"x1"

2.5-4.0

2

PS135

0.5

370

1.8

10

34

35

1

"x1"

1.3-2.3

2

PS136

0.5

370

1.8

10

34

35

1

"x1"

1.3-2.6

2

PS126-S

0.5

370

1.8

10

34

35

1

"x1"

PS130L

0.5

370

1.8

10

34

35

1"x1"

1.3-2.3

2
Automatic Self-Priming Pump Use Precautions:
1. Check whether the bolts are loose or not, and the cables and plugs are intact before use.
2. In order to prevent electric shock, it is necessary to install corresponding safety measures such as leakage circuit breakers or electric shock protectors, and ground them reliably.
3. Should be installed in a closed environment or at least to avoid bad weather.
4. Treating clean water without abrasive particles and fluids that are not chemically corrosive to pump components.
5. If it is not used for a period of time, the water in the pump should be drained.