INTELLIGENT WATER PUMP ZZHM SERIES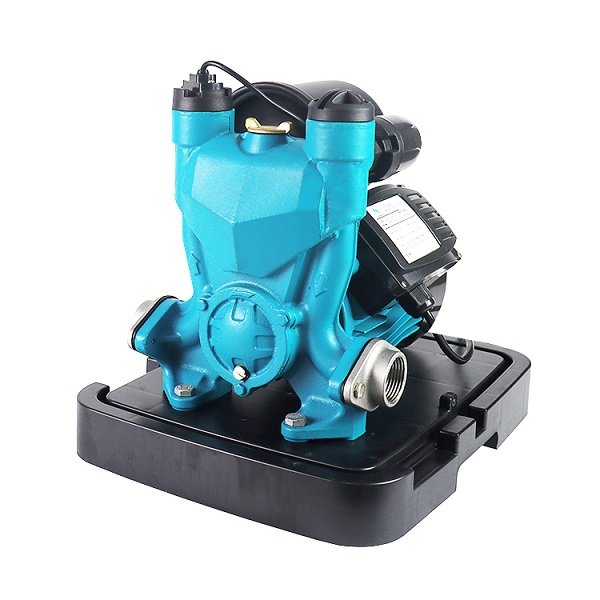 Intelligent Water Pump Description
The intelligent water pump has a built-in PC computer version in the junction box, which effectively solves the problems of low safety and reliability of the traditional water pump control, the large size of the control box, high energy consumption, low intelligence, and difficult upgrade. In the traditional control circuit of the water pump, usually The main circuit is composed of a circuit breaker, a contactor,and a thermal relay; the control circuit is generally composed of an indicator light, a meter, a control button, a transfer switch, a thermal relay, and a time relay. The traditional internal control of the pump control method is complicated, which makes it difficult for the maintenance personnel to debug the equipment and find the wrong wiring, and the function is generally single. The intelligent water pump controller integrates the electrical components required for pump control, including voltage and current display, multi-function protection relay, hand/automatic transfer switch, start/stop button, water level, and pump status indication, and face cabinet installation. In the automatic mode of water supply/drainage, the two pumps alternately and alternately. According to the different water level, the control mode supports one water pump in the middle water level, and the two water pumps in the high (low) water level operate at the same time. The current protection supports independent on/off setting, and supports the standby pump to only alarm and not trip, and meet the application of fireplaces such as underground garages and fire hydrants. Compared with the traditional method, the intelligent water pump has the advantages of simple wiring, powerful function and convenient upgrade in the later stage.
Intelligent Water Pump Application
Due to the compactness, reliability, and ease of use of intelligent pumps, ZZHM series water pump are suitable for home applications such as the distribution of water and small pressure equipment. The pump is widely used in agricultural irrigation, sprinkler irrigation, urban water supply pressure rise, garden irrigation, vegetable greenhouses Water supply, vegetable greenhouse water supply, aquaculture to drainage wells, tap water pressurization,and other family occasions.

Intelligent Water Pump Data
intelligent water pump

Model

Power

Current

Capacitor

H.Max

Q.Max

Pipe Size

Pressure Set

Tank

(HP)

(W)

(A)

(UF)

(m)

(L/min)

(m)

(bar)

(L)

ZZHm-125A

0.15

125

1.5

8

30

32

1

"x1"

1.5

2

ZZHm-250A

0.35

250

1.8

10

32

35

1

"x1"

1.8

2

ZZHm-370A

0.5

370

2.4

10

36

36

1

"x1"

2.2

2

ZZHm-550A

0.75

550

3.5

15

45

55

1

"x1"

2.6

2

ZZHm-750A

1

750

4

20

55

58

1

"x1"

2.8

2

ZZHm-110A

1.5

1100

4.8

25

62

66

1.5

"x1.5"

3.2

2
Intelligent Water Pump Characteristic
1.Export: Joint thread large diameter 33.3 (G1") electrical pulse processing
2.Water inlet: the large thread diameter:16(M16) material-POM
3. Induction nut: the large thread diameter 33.3 (G1")
4. Pressure tank with 2L
5. Pressure sensor with large thread diameter 16.6mm (G3/8")-POM
6. Junction box PC control wire
7. Copper motor: 800 cold rolling plate is welded with the stainless steel shaft
8. Brass impeller cover, inside with brass insert
9.plastic base