Generator Controller
The controller is the brain part of the generator set. It not only provides the engine startup, shutdown, data measurement, data display,and fault protection functions but also provides the generator's power measurement, display,and protection functions.
How to choose a suitable Generator Controller
1.generator controller

DSE501K

DSE701

DSE702

DSE704

DSE3110

DSE4520

DSE4620

(Suitable for low cost small generators)

2.More features generator set controller:

DSE5110

DSE5220

DSE6020

DSE6120

DSE7210

DSE7220

DSE7310

DSE7320

MRS-10

MRS-16

AMF-20

AMF-25

3. More language generator controllers:

DSE6120

DSE7210

DSE7220

DSE7310

DSE7320

MRS-10

MRS-16

AMF-20

AMF-25

4. AMF controller module:

DSE704

DSE720

DSE5220

DSE6120

DSE7220

DSE7320

AMF20

AMF25

(Auto Power Failure Generator Control Module)

5. Synchronization and load sharing controller:

DSE8660

ICNT-MINT

ICNT-MCNT

ICNT-SPTM

6. Canbus ECU communication generator control panel:

DSE7210

DSE7220

DSE7310

DSE7320

DSE3110 ECU

DSE4520

DSE7320 MKII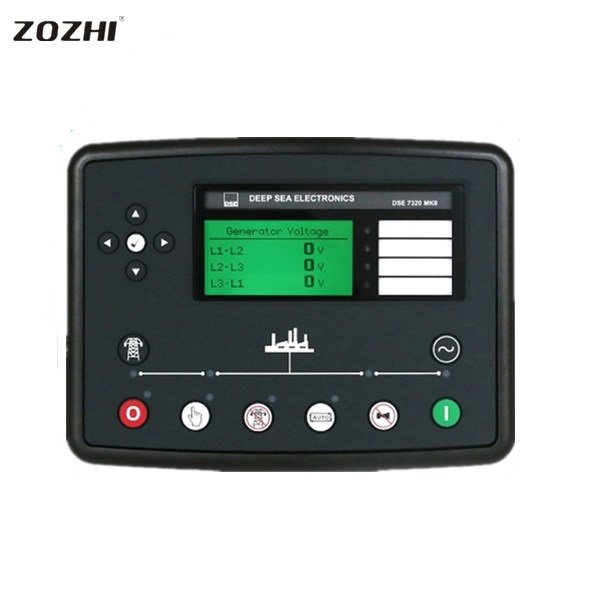 Generator Controller
1. The performance of the alarm function depends on the performance of the alarm probe. The user should select an alarm probe according to the actual needs of the alarm.
2. The number of cable cores for electric doors should not be less than 8 wires (there are 7 wires in the past, the wiring is not very reasonable), and the door cable should not contain connectors
3. Delay automatic stop function can be set according to the door travel of the user. It is set to about 145 seconds at the factory.
4. When the controller fails, it should be repaired by professionals or contact the supplier and the manufacturer for repair.
5. The controller should be kept clean and protected from water or other harmful substances. Organic solvents are strictly forbidden for cleaning the cabinet.
Generator Controller