Open Diesel Generator Set
alternator:ZOZHI brushless AC alternator 230/400V 50HZ/60HZ
Engine:Cummins / Perkins
including air filters, fuel filters, oil filter, starting motor and charging alternator, etc
Control System: Heat exchanger + water cooling tower + External water circulation pumping system
Powered by CUMMINS :
50hz 1500rpm 28kva/22kw ~1650kva/1320kva
60hz 1800rpm 30kva/24kw ~ 1719kva/1375kw
Powered by PERKINS:
50hz 1500rpm 10kva/8kw ~2200kva/1760kw
60hz 1800rpm 12kva/10kw ~756kva/605kw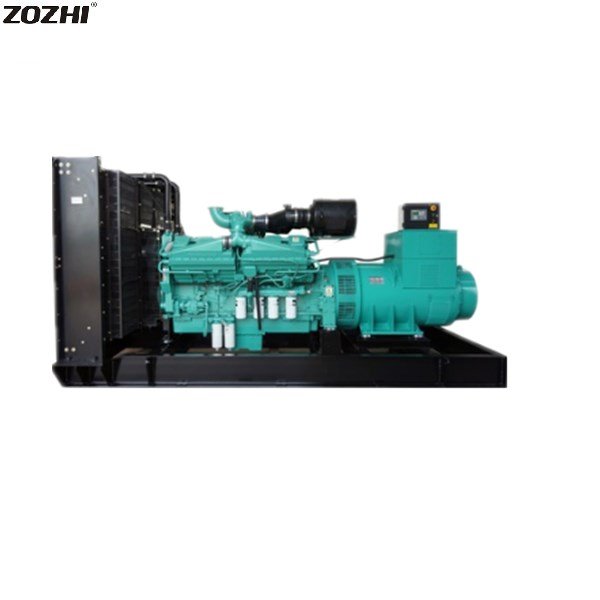 The open diesel generator set is widely used in office, hospital, factory, municipal administration, power plant, university, recreational vehicles, yachts, home power, industrial, railway, generating equipment and so on It is welcomed by most customers.
It has a compact structure, low fuel consumption, high reliability, long continuous operation time and easy maintenance. It has an electrical or mechanical speed regulator and has a sensitive speed adjustment function. The Global Service Network provides reliable and guaranteed services.
The open diesel generator set can be equipped with the large-capacity auxiliary (external) tank with an automatic refueling system.
Our ONE global quality standards ensure that every YANAN generator set is designed and manufactured to the highest Chinese standards. We use world-class production processes in all manufacturing plants, each process is ISO 9001 and ISO 14001 certified, so we provide quality products every time.